in the midst of my absence, high misadventure was afoot. i promise.
the latest product of my continued collaboration with the absurdly talented Phil Rossi is the cover and disc art for his new EP,
Radio Silence
. Phil and i hung out at Balticon last month, which is as sure a venue for observing weird human phenotypes as one is likely to find outside of the Mos Eisley cantina or a particularly seedy stock car race. met some great people, including authors behind excellent, creative New Media books. Nathan Lowell (
Trader's Tale
series) and Bill DeSmedt (
Singularity
) were particular highlights, both being erudite and worldly gents. i attended several of the real science panels and was compelled to drop the biobomb a few times, "mixing it up" and half-ruining the Fringe Science and Cyptozoology panels. maybe i'll host one next year.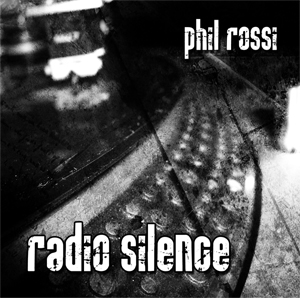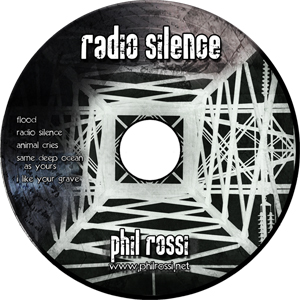 Phil's new band, Phil Rossi and the Awakening, played an epic show one night at the con. you can listen to tracks off the EP at
his blip page
, or hit the presale page
here
. i highly recommend "I Like Your Grave" - seeing the ridiculously charged exchange between Phil and Jen live was something else. we half-joked that her husband Keith was going to leap his drumkit and attack Phil.
finally: RIP Richard Dunn. :(
/.n [while listening to Phil Rossi and the Awakening]