i have wanted to do a project with my brother since before time and space were a thing.
here it is.
"Clay Astroman's Spooky Basement: A new book series combining horror and pump in a way that will make your arm hairs dance around like crazy. Are you prepared to get scared/pumped?"
[ kickstarter | fb | instagram ]
check out the kicktibbler for a sample of these incredibly bizarre wares, or at least watch the video featuring Sam the cat and some insane greenscreen. imagine!- a series of "Goosebumps"-style books written in the style of Robert Hamburger for slightly deranged adults (or "for cool idiots" in the preferred parlance). i'm doing the covers, as well as the logo [which was based on a design by Kästle Astroman].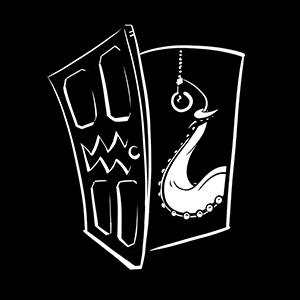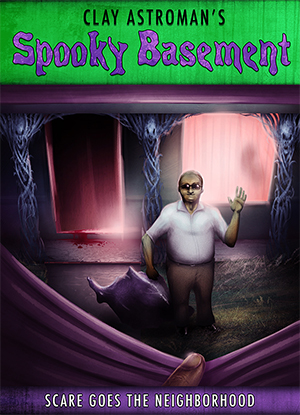 this kid is screamingly funny and won a horror short fiction contest or two in Austin back in the day. get in on this, throw a buck or two his (well, our) way, and stay pumped!
short post today - writing this mug with a splinted right hand (wedding reception related mishap...) is subdelightful. between that, illness, and some stupid texting teen totaling J's car a couple weeks ago, i am beginning to suspect that i must have inadvertently wronged a gypsy witch and it's too late to apologize... hey Clay, make that book 13!
them links again: "Clay Astroman's Spooky Basement" [ kickstarter | fb | instagram ]
/.n