the boys (and girl) have
an excellent new website,
courtesy one Chooch Schubert. i submit that the upcoming EP "Stumble" is pretty [expletive deleted] excellent, and you can listen to it in its entirety at that interwebs address. first two DBK concepts in the last post missed the mark, which i suspected they would as the whole gravestone concept seemed off.
here is a new one, met with approval (read: will probably see dramatic revision) by Phil. yes, this is how i spent my Valentine's Day. no, you most definitely should
not
worry about me. sometimes i work in mysterious ways.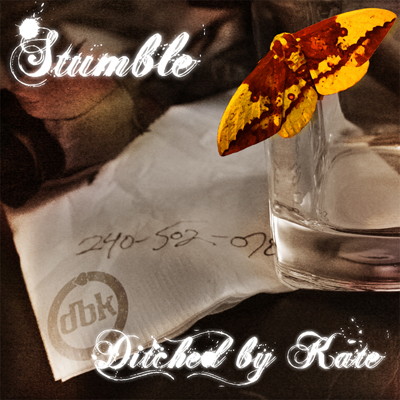 /.n [while listening to Ditched By Kate. again.]