it is Halloween, my blu-ray player is working overtime and owls are going nuts outside my window. rapture.
working on the short fiction collaboration with
Phil Rossi
, and the season is ripe for such nonsense. this first plate is for his short story "Anamelech," available for free
here
as part of his "Fiction in Five" collection. it's done in the style, as best my clumsy hands can approximate, of Stephen Gammell. Gammell, known best for his work on the "Scary Stories to Tell in the Dark" series, shaped much of my childhood and ranks among my personal deities. thank you, Stephen.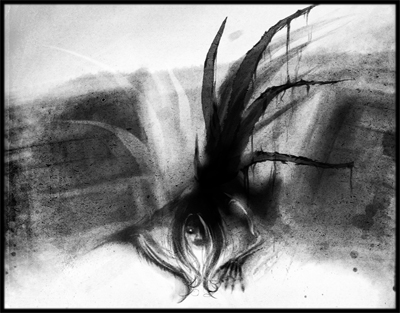 the final book should have ten tales to it. so. onward.
enjoy today. this is life.
/.n [while watching "House of 1000 Corpses"]