events continue to transpire.
relentlessly.
i'm "all settled in" up in the surprisingly rad Quad Cities area of IA/IL. while i am, at present, grievously behind in my preps for the fall semester, a while back i found the time to do the cover art for the upcoming print edition of Phil Rossi's Parsec award-nominated novella "Eden." it's available
here at Podiobooks
for free, or shortly as a handsome dead tree version from Dragon Moon Press. the original podcast art for "Eden" was one of the first entries in this blog, way back
in the Devonian
on 31 Jan 09. i hope you will agree that this one has been cleaned up a bit.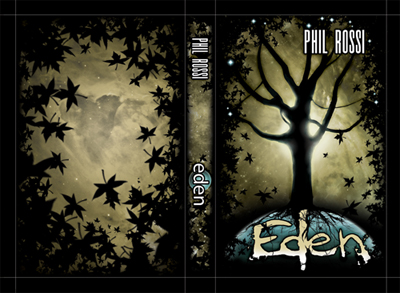 more stuff for/with Phil is in the pipeline. i knocked out a cover for another upcoming e-pub of his, "Summer Rental," which i'll post upon its availability on Amazon. it's one of my favorite covers, i think.
oh, and then there's the big, bad Halloween project.
soon.
/.n [while listening to Rush]