Sunday, October 1, 2017
this one has been a long time coming.

commentary later. happy Halloween.
/.n [while listening to Misfits, "Halloween"]
Tuesday, August 1, 2017
at last, at last!
Spooky Basement
is out in the wild in dead tree form. and there are t-shirts! there are all of the things. here is the complete cover, complete with implausible endorsement from an Eisner Award-winning creator (in earnest):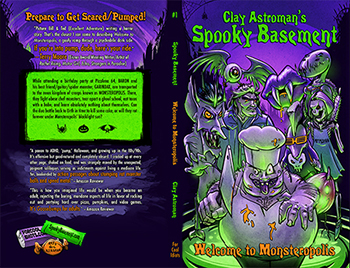 here is what it looks like in person! the glow on the right is not sunlight, it is purest, unfettered joy radiating from these golden pages.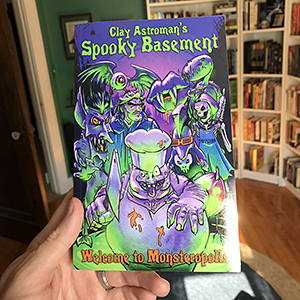 kid bro has been hitting the circuit to promote his work, to which my art is loosely adhered in the fashion of a modestly committed remora. next one up is Flashback Weekend Horror Con in Chicago in a scant few days. let us infect the town with these subversive stylings.
seriously though, the booth is rad and features a Spooky Basement video game (!):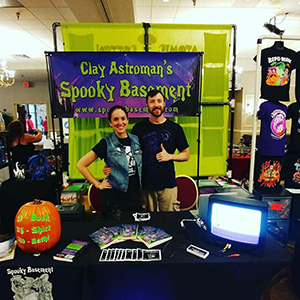 oh. but here is the big news.
THE BONE GARDEN is done. yeah. 3 or 4 years late, sure, but it is what it is. i finished it this morning. i cried a little. it will be available to the public on October 1, which is i think a fair compromise between my competing desires to (1) get this thing out there already and, to (2) ensure that people's Halloween pump levels have been primed just a touch.
i've been waiting to write those words since 2013.
there are other things in the works. i'll get around to them.
/.na [while listening to Garbage]
Posted by

Neil
at 6:07 PM
No comments:

Monday, June 5, 2017
as mentioned below,
Phil
is back in the game and some of my stuff is getting new play. check out his Patreon page - it's a full frontal assault of my stylings. presumably, much of our work going forward will be behind a paygate [you should offer him your patronage! but if not...], so i'll continue sharing my contributions here.
embarrassingly deep now in the ancient past, i posted the first plates from a book we were working on together between 2011-12 (yowza): an illustrated compendium of some of Phil's "Fiction in Five" microfiction works. first up was "Anamelech" (Halloween 2011!), followed by "The Watchers"(6 Jan 12) and finally "The Artist" (24 Nov 14).
the book may still happen someday, but for now Phil has been piecing it out as subscriber content. no time like the present, i suppose. here we go: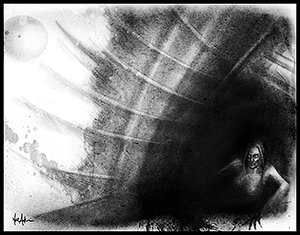 "Recycled"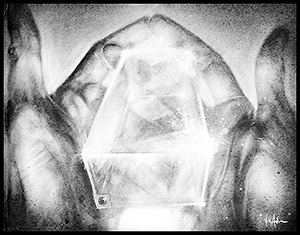 "Touch Button Life"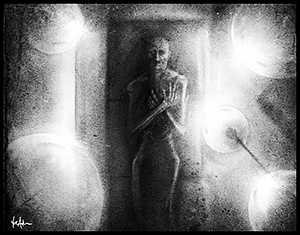 "Expiration"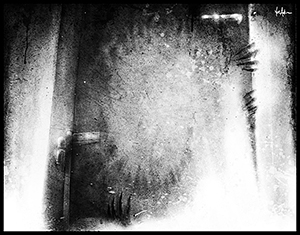 "Got A Light?"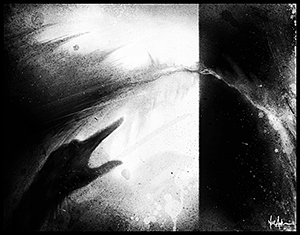 "The End"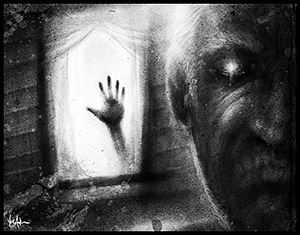 "9/[untitled]"
i need to get back on this. "The Bone Garden" is a lurching machine with grinding gears, creeping toward the finish line. i've said that before. i mostly mean it.
/.na [while listening to White Zombie]
Posted by

Neil
at 10:53 AM
2 comments:

partner-in-crime Phil is finally back in the game with a monthly
Patreon campaign
, which means new opportunities and exposure for my little corner of these electric internets. here is the first new piece from [...looks...] back in March. this was a last-second job right before i had to bounce to co-lead study abroad in Belize. escaping Iowa required me to accomplish about three weeks' worth of work in five days.
that week sucked.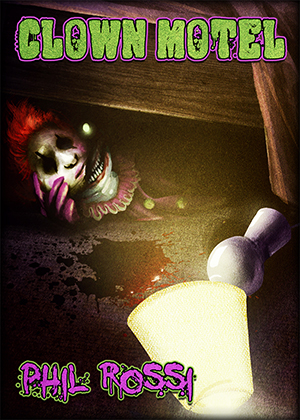 the story is called "Clown Motel," and hopefully my cover properly expresses its heart as a light-hearted romp. yeah.
/.na [while listening to Paul Wall]
Posted by

Neil
at 8:57 AM
No comments: